The oldest and arguably greatest test of racing endurance, Le Mans demands composure, skill and elite engineering.
Think two hours of racing, as undertaken by F1 drivers, is demanding? Well, think again. Le Mans requires drivers to race continuously for 24 hours, with over 50 high-powered racers clocking in over 4,828 kilometres (3,000 miles) over a weekend. It is a brutal test of driver skill, consistency and concentration, with just one mistake liable to, at best, erase hours of excellent driving or, at worst, potentially lead to a fatal accident.
There are four classes to Le Mans: LMP1, LMP2, GTE Pro and GTE Am, which divide vehicles on power, budget and car-type. LMP1 is the most prestigious class, with its custom-built prototype-level vehicles usually leading each race. While all cars compete at the same time during the race, each class has its own trophy, and despite vast differences in power, it is not unheard of for a lower-tier vehicle to win the overall event as endurance is just as important – if not more so – than power output.
Speed, however, obviously plays an essential role in Le Mans – with drivers rarely dropping below 161 kilometres (100 miles) per hour- and as such, it is not only considered the most gruelling of motorsports but also one of the most dangerous.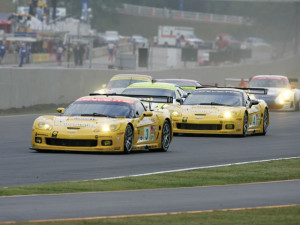 Since the competition's conception in 1923, 21 drivers have died on the Circuit de la Sarthe (one of the world's longest). There have been numerous high-speed accidents – the most recent being in last year's race, with two Audi-designed LMP1-class vehicles spectacularly colliding at over 274 kilometres (170 miles) per hour.
Peugeot 908 HDi FAP facts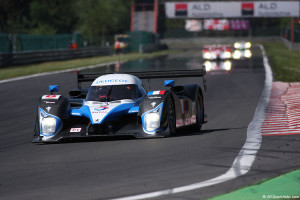 Chassis – The 908 HDi's body is a carbon-fibre shell, which delivers enhanced rigidity and a lower weight than a conventional open structure. The chassis is built entirely in-house by Peugeot.
Engine – The vehicle is powered by an industrial 5.5l (1.5gal) V12 diesel engine, the largest permitted in Le Mans racing. The engine produces 544kW and 1,200Nm (885M ft) of torque. It is twin turbocharged.
Wheels – Magnesium-forged, monoblock wheels are supplied by BBS. The wheels are covered with Michelin 53cm (21in) tyres.
Brakes – Both front and rear wheels are supported by carbon-fibre ceramic disc brakes, allowing for superb stopping speeds.
Transmission – It uses a six-speed sequential manual transmission, combined with an electro-pneumatic controlled gearbox -positioned lengthways and with a maximum of six gear ratios.