Formula 1 vs Formula 2 – Comparison And Facts
Despite Formula One's prestige and higher-powered cars, Formula Two is regarded as one of the purest forms of racing in the world, offering drivers the complete package at a significantly reduced cost.
Formula Two is, quite possibly, the hottest motorsport in Europe right now, delivering blisteringly fast single-seater vehicles – read: 373 kilonewtons (500 horsepower) and 450 Newton metres (332 pound-force feet) of torque, mind-bending physics and some of the most talented drivers outside of F1. Surely, though, it is just a smaller, less-powerful and less-glamorous variant of motorsport's top-tier championship?
This is a facade that couldn't be further from the truth. The reason? A completely level and fair playing field for all drivers, something granted through a single vehicle constructor, dedicated championship organizer and one of the lowest-cost entry points in the world.
Indeed, it's a lot easier for talented drivers to raise GBP250,000 (USD 311,000) to race in F2, compared with up to GBP2 (USD 3.1) million to do so in GP2 (an F1 feeder series).
Did you know … Formula 1 is the most sophisticated sport in the world. The Bolid F1 is more complicated than most people think.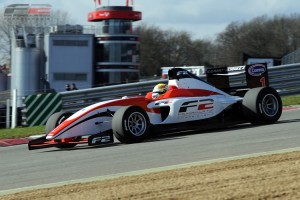 The Formula Two season works by pitting a selection of 24 drivers against one another in 16 races on eight of Europe's most famous racing circuits.
Circuits for the 2012 season include the legendary Monza racecourse in Italy, prestigious Silverstone in England and terrifying Nurburgring in Germany.
Each course is attacked over a three-day weekend, with drivers hitting the track for a total of 230 minutes. Practice and testing take place on each Friday, with a pair of races following on the Saturday and Sunday.
Did you know … In F2 bolid fuel tank has a capacity of 125 liters, and tires of all cars are Pirelli.
As in Formula One, the top drivers are then attributed championship points – in F2, from 25 for first, down in increments to one point for tenth place. At the end of each season, the points are totted up and ultimately the driver who has accrued the most wins. This earns them not just a trophy, but also a test with the Williams F1 team.
Did you know … The airplane uses the air stream to lift it up, and the formula uses it to press it downwards.
This series is not just the ideal testing ground for ambitious drivers though. Formula Two – largely thanks to the comprehensive all-round package delivered by MotorSport Vision (MSV), the championship's organiser – also offers racing fans an opportunity to get closer to the ideal of the pure race than ever before.
Asides from easier financial access to event circuits, Formula Two is broadcast in over 38 countries, into 21 million European homes and for more than 100 hours each season.
Did you know … The modern Formula 1 car can produce a force that is three and a half times the weight of the car.
Formula One vs Formula Two compare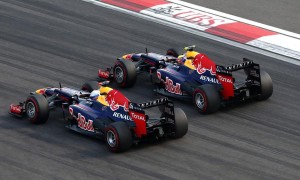 F2's profile is growing season by season, challenging F1 with its comprehensive racing package and lower costs
The main reason, excluding differences in hardware, why Formula Two is held in such high esteem by race drivers and fans alike is its low entry costs – allowing junior racers a far greater chance of making it onto the track.
All cars are made by Williams F1 identically and all drivers have access to the exact same race engineers, race information (performance statistics and video, etc) and hospitality, which is all co-ordinated and managed by MotorSport Vision.
Did you know … The main rule of aerodynamics in the Formula is: to create as many downforces as possible with less air resistance.
In fact, MotorSport Vision takes its dedication to providing an equal and excellent driver package to such an extent that they even rotate each driver's engineers continually throughout the season, ensuring no driver gets preferential treatment.
This contrasts completely with Formula One, whereby individual teams operate private budgets, vehicles, mechanics, designers, race engineers and hospitality – a fact that leads to a mere handful of drivers realistically being able to compete for the championship each year.
It also raises the question: where does driver skill end and car performance/value begin in deciding who takes the Formula One title?
Did you know … The bolids have a disc brakes as well as most road cars.