Audi R20 Diesel-Hybrid Supercar
Audi is readying a diesel-hybrid supercar to capitalize on its success at Le Mans. Despite winning the world's most famous endurance race 11 times in the past 13 years, the record-breaking run of victories hasn't generated the desired halo effect for the Audi brand. Enter the Audi R20, a street-legal Le Mans racer designed to reaffirm Vorsprung durch Technik.
Audi has dabbled with diesel supercars before, building an R8 powered by a 368kW twin-turbo 6.0-litre V12 TDI in 2008, but it never reached production because a suitable gearbox could not be found to deal with its mid- engined layout and monstrous 1000Nm of torque.
But after watching the Audi R18 E-tron Quattro take the chequered flag at Le Mans in 2012, new R&D boss Wolfgang Durheimer hatched a plan: 'I asked myself how we could leverage this success to the road. If we build a high-tech super-sports car with a diesel engine and hybrid drivetrain it would have the identical technology, and prove there is a solid transfer from the racetrack to road cars.'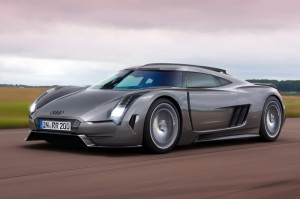 The Audi R20 road car will be based on the track-going successor to the R18 E-tron Quattro (the first hybrid to win at Le Mans) and although it may never make a profit, Audi is rich enough to invest in an innovative halo product that could work wonders for its brand image.
After all, it embodies many key Audi values such as lightweight architecture (Ultra), superior efficiency (E-tron) and grippy dynamics (Quattro). Forget the racecar, this is going to be a road car unlike anything we've seen before.
WHAT'LL IT COST?
Expect the Audi R20 to be unveiled at the 2015 Pebble Beach Concours d'Elegance, as Audi celebrates reaching its mid-term goal of selling 1.5m vehicles per year. Production would start midway through 2016, but it'll be a very limited run restricted to anything from 100 to 250 units. R&D boss Durheimer is confident it'll be a success: 'What always sells is performance, so if the car is quick, low in consumption and cool looking, it could be quite an offer.' So, how much? We reckon in the region of R10 million.
THE R8 E-TRON?
The much-vaunted electric R8 E-tron is either half-dead or barely alive, depending on your source. Audi chairman Rupert Stadler has not yet abandoned the zero-emission R8, but Ingolstadt is struggling to sell even a fraction of the envisaged 1000-unit production run, and with Durheimer favouring an innovative diesel-hybrid supercar with real race heritage, it may never become anything more than an engineering and marketing exercise.
LE MANS LOOKS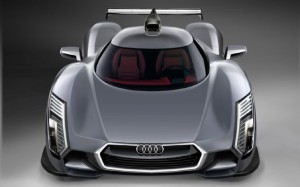 The Audi R20 road car will be modelled after Audi's next-gen TDI track star for a proper road-racer look. Ingolstadt's design department plans to equip R20 with a full-length 'shark fin' engine cover that's been mandatory at Le Mans since 2011, while other discernible features are said to include a downsized single-frame grille, stacked LED headlights, ventilated front and rear wings, an adjustable rear spoiler (which also acts as airbrake) and a relatively narrow canopy-style cockpit accessible through swan-wing doors. Active aerodynamics will distribute the downforce between the front and rear axle for optimum stability at speeds over 320kph.
A RACECAR CABIN
Le Mans racers are, in essence, two-seaters with the passenger seat removed, so the packaging is already there for the taking. The interior of R20 is as extreme and purposeful as the exterior: expect an intuitive dynamic mode selector (German for manettino), a multi-functional 'black panel' central display instead of conventional instruments, active seats with integrated four-point belts that inflate their bolsters in corners, a trick wiper to clean that heavily curved windscreen, and – if future legislation allows – a camera-based surround-view system which renders mirrors superfluous.
THE DIESEL-HYBRID POWERTRAIN
New 2014 Le Mans regs will limit energy consumption per lap, so insiders expect Audi's next-gen racer to stick with the R18's proven 3.7-litre V6 TDI and hybrid system. The road car's similar engine should make 410kW, with a serious power-to-weight ratio. The E-Quattro set-up also adds torque vectoring, short-range EV mode, huge traction, on-demand boost and a beefed-up torque curve.