For 2013, Audi has reintroduced the all-wheel-drive Allroad wagon. But this time the name is applied to asmaller and simpler car. Unlike the original 2001 Allroad, which was an A6 wagon with a height-adjustable suspension for tackling moderate off-roading, the new version is simply a replacement for the regular A4 Avant wagon. It shares the same body and mechanicals, but the ride height is an inch-and-a-half higher than the Avant's was.
We bought a base model for USD 43,570, which came with the convenience package (including an iPod connector, Homelink, and Bluetooth), xenon headlights (and LED taillights), heated seats, special paint, and other miscellaneous options.
Under the hood
Like most versions of the A4, A5, and Q5, the Audi Allroad uses the refined 211-hp, 2.0-liter four-cylinder engine mated to a smooth eight-speed automatic transmission. While we got 25 mpg in the last A4 sedan, we only managed 22 with the Allroad on its required premium fuel.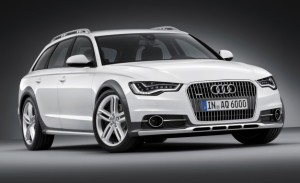 In our tests of the A4 and the Q5, this engine delivered strong acceleration and good fuel economy. And it has been the same in the Allroad.
Driving impressions
We've found the Audi Allroad quick, quiet, and solid-much like the A4 sedan-with agile handling and a taut, supple ride.
Staffers have praised the Audi's handling, quiet cabin, and good visibility, especially compared with some SUVs. But testers have also called out the initial throttle lag when you step on the gas, and that for USD 43,000 a backup camera should be standard.
Inside the cabin
Audi builds beautifully detailed interiors with first-rate materials, and the Allroad is no exception. Our main gripes are the complicated controls that require multiple inputs to perform simple tasks, the fussy ignition key that has to be pressed into a slot in the dash, a tight rear seat, and a relatively skimpy cargo space for a wagon. These are areas where comparison shoppers may be disappointed.
Our staff has plenty of wagon fans who are enjoying the new Allroad. But the big question is: does the Allroad offer any compelling advantages over the less expensive Q5? And what was wrong with the normal A4 wagon?