Range Rover Evoque 2013 Review
A few months ago, you may recall, I took our Evoque to a fan forum meet in Gaydon. I came away from the day not entirely surprised to hear that at least a few of the owners had full-size Range Rovers, too, and that some of them reckoned the larger cars were more economical than their Evoques.
Our car's economy started off at around the 29mpg mark, and has crept up into the low 30s since then. True MPG figure – 35mpg – but then my commute up and down a traffic-clogged M3 motorway is a pretty tough challenge.
Still, a few of the forum users told me that a 4.4-litre TDV8 Range Rover can crack 35mpg – a sign of a larger engine being less stressed in the bigger car, and proving more economical as a result. So I was interested to try the 3.0-litre TDV6 Range Rover Sport we had in the other day, just to see if the same principle could apply.
I reset the trip computer for a late-evening commute home from our offices in Teddington to my home in Hampshire, and then had a proper early morning commute back up the M3.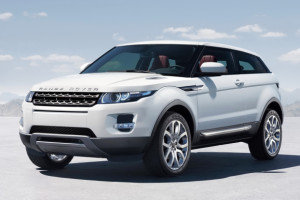 By the time I was nudging back round the streets of Teddington towards the office car park, the Range Rover Sport was showing 32mpg – and while it did sip a little in the final mile of stop-start traffic, it was showing 30.7mpg as I parked it.
Pretty unscientific, I know, but I can't decide whether I should be impressed by the Sport's relative frugality, or disappointed by the Evoque's relative thirst. I think it's a bit of both.
---