Private Space Travel – Next Generation Spacecraft
Elon Musk – The 41-year-old American, who was born in South Africa, earned his fortune by creating PayPal, the ubiquitous online payment service. Musk also founded SpaceX in 2002, which develops rockets and space capsules. Mission: Carry people and cargo to the International Space Station and beyond in SpaceX rockets.
Robert Bigelow – Bigelow, 67, built the Budget Suites of America hotel group and has now turned his attention to space, earmarking about $3 billion to develop and build inflatable space modules via his Bigelow Aerospace company. Mission: Build residential modules and space bases for tourists, scientists and mining operations.
Larry Page – At just 39 years old, the Google co-founder commands a fortune of more than $100 billion and is one of the investors behind Planetary Resources, which intends to extract minerals and other resources from space. Mission: Use robotic spacecraft to mine asteroids for vital resources that can be brought back to Earth.
Free enterprise in space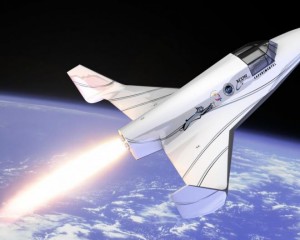 The space industry is awash in private firms, big and small, that are aiming to capitalize on the final frontier by carrying satellites, cargo and humans into space. The majority are focusing on traditional rockets, but a miniature space shuttle and a giant aircraft are also among the proposed projects for the next generation of spacecraft.
A brand-new space race has begun — not, as in the past, between nations, but between private companies with lofty visions and the finances to realize them. Critics charge that the space industry has become a sport for the wealthy, but if so, it's one that will someday greatly influence space travel, as well as working and even living in space.
The price of sending satellites and humans into space will plummet, as innovative companies develop new technologies. In the course of a few decades, space will become a destination for wealthy tourists and perhaps even colonists. Rocket launches will become routine, and the next round of adventures in space might even breathe new life into the global economy, if raw materials can one day be obtained from asteroids.
The new era, which has been dubbed Space 2.0, was launched in earnest in May, when SpaceX, a privately owned U.S. space company, saw its Dragon space capsule successfully dock with the International Space Station (ISS) to offload some 1,100 pounds of supplies and scientific equipment. For the first time in history, a private spacecraft paid a visit to a space station — an achievement sweetened by the fact that SpaceX also built the Falcon 9 booster rocket that launched the Dragon.
In the decade since its own launch in 2002, SpaceX has successfully developed space rockets and capsules that are fully capable of competing with those produced by the government-funded space agencies of the United States, Europe, Russia, Japan and China.
Visions of Mars
Like many of the new breed of private space organizations, SpaceX was founded by an IT billionaire, 41-year-old Elon Musk. That's no coincidence — it takes substantial capital to venture into a high-risk, resource-intensive sector like the space industry.
In 1998, Musk co-founded PayPal, a company that facilitates online payments; when it was sold four years later, he became very wealthy. Today, his fortune is around $2 billion, and with degrees in physics and economics, he has both the money and the knowledge to realize his visions.
The entrepreneur has already managed quite well in developing electric cars via Tesla Motors and solar energy with SolarCity, but it is through SpaceX that he intends to make a difference. Musk envisions an interplanetary future for mankind, and his plan for the company is to develop the technology that will allow us to transport humans to other planets. In the course of the next few decades, Musk believes that SpaceX can send the first astronauts to explore Mars and, over the long term, establish a Martian base where humans can live on a permanent basis.
Building a better rocket
SpaceX wants to make long space voyages possible for anyone with the courage to try his luck on another planet. In other words, Musk sees space rockets as having the same function as the steamships that carried a wave of European immigrants to America throughout the 19th century. He is convinced that a new generation of colonists will be willing to risk everything to start a new life on Mars, and he wants to sell them the ticket at a price of $500,000 — steep, but ultimately a small price to pay to slip the surly bonds of Earth for life on another planet.
Step by step, Musk has been working his way toward realizing the vision of space travel for the masses. When the new millennium began, he had intended to take a shortcut to commercial space travel by developing Russian intercontinental nuclear missiles. He dreamed of sending to Mars a rocket stocked with plants that could live in a growth medium on the planet's surface. The resulting pictures of the Red Planet swathed in greenery would, hopefully, inspire public interest in space travel.
Musk traveled to Russia three times, hoping to buy a few of the country's biggest missiles, but his efforts were in vain. Instead, he had to start from scratch, developing his own rocket, aided by hundreds of engineers and scientists, many of them former NASA employees.
After three failed attempts, the Falcon 1 succeeded in orbiting Earth in 2008. Two years later, the much bigger Falcon 9 — powered by nine engines instead of one — also achieved orbit. And the company's May 2012 Dragon mission exceeded expectations: Not only did everything go according to plan, but the capsule even managed to bring used equipment back to Earth. In this respect, the Dragon outcompetes the current fleet of official space capsules, which burn up when they re-enter Earth's atmosphere.
But the investment in research and development is a hefty one, and even the most well-managed ventures will soon run out of money if they don't attract paying customers. By focusing on flights to the ISS, SpaceX can send the bill to NASA, which has contracted SpaceX to deliver 12 shipments to the station over the next three years for $1.6 billion.
It's a win-win for both outfits: SpaceX gets steady business, and NASA, which retired its space-shuttle fleet in 2011, can no longer supply the station on its own. And SpaceX is cheaper. The shuttles were very expensive and technically demanding, so — like virtually every other private space company — SpaceX is using traditional space capsules, similar to those used in the moon missions of the 1960s and '70s. The big difference is that advancements in computers and materials allow them to be designed and operated both better and cheaper today.
The new space shuttles
But if the Dragon and the Falcon 9 are to truly replace the space shuttles, they will have to be able to accommodate human passengers as well as cargo. The Dragon is designed to transport up to seven astronauts, and if SpaceX continues on its current trajectory, it may be only a matter of a few years before the ISS is visited by the first astronauts to book their voyage with the company — maybe even as early as 2015.
SpaceX is already developing a worthy successor to the Falcon 9. Named Falcon Heavy, it is expected to be ready sometime this year or next. The large rocket has the capacity to lift even the heaviest of satellites, and will even be able to launch the Dragon or a similar capsule on a voyage to Mars. NASA is giving serious consideration to funding an unmanned scientific Mars mission, called "Red Dragon," to begin in 2018.
Rockets that land on their feet
One of the simplest ways to make space travel more affordable is to develop reusable booster rockets. Existing rockets are strictly single-use, which is a costly deterrent — imagine if passengers on an airplane had to split the price of a brand-new aircraft among them before every takeoff. Even a relatively inexpensive midrange rocket like the Falcon 9 costs more than $50 million to produce. But a rocket that can be launched again makes every mission much more cost-effective, especially if the rockets can be turned around quickly. SpaceX is working intently on developing such a rocket, but faces significant challenges.
The engineers have been trying to land the Falcon 9's first rocket stage with a parachute, but attempts have thus far been unsuccessful; the rocket burns up in the atmosphere. The company's long-term goal is to have both of the rocket's stages reignite after separation and land safely in an upright position.
Though SpaceX is the private company generating the most buzz, it hasn't cornered the market. A series of smaller outfits have joined the new space race, which will change the very nature of space travel in the decades to come. The time when leaving Earth is no longer extraordinary is just around the corner, and the one where people have the option of living on Mars may not be far behind. And, if he has anything to say about it, Elon Musk will be one of them.
Inflatable space modules are bigger and cheaper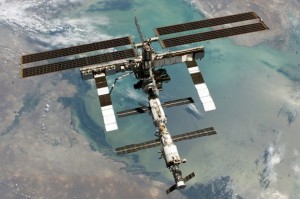 Ironically, space is expensive in space, but the inflatable modules being developed by Bigelow Aerospace will offer more elbow room at a lower cost.
Space stations made of metal are large and heavy, and even the most powerful rockets have a limit to how much they can lift. Consequently, the International Space Station (ISS) consists of multiple modules that have been transported into orbit over the course of several years by rockets and space shuttles.
It would be easier and cheaper to launch modules that are larger but also lighter and more flexible, so Bigelow Aerospace has developed a new module, made of material that can be packed tightly for launch and transport and then unfolded and inflated once in orbit. The company has two proto- types orbiting Earth, Genesis I and II. Each is 47.5 feet long and some 8 feet in diameter, and they are powered by eight solar panels. The Genesis modules were made for testing purposes and are thus unmanned, but the company aims to have its first real living-quarters module, BA 330, operational in 2016 — soon to be followed by a space station.
The challenge is to develop inflatable modules that will not only protect their inhabitants against harmful cosmic radiation, but that can also withstand collisions with space junk and tiny meteorites and can be linked together to form a lunar base.
Russians to build private station
Russia has some four decades of experience with space stations, and the Russian company Orbital Technologies intends to capitalize on this know-how by building, launching and running a commercial space station that can accommodate seven scientists or tourists. The guests will arrive via space capsules such as the Russian Soyuz or the new SpaceX Dragon.
Named the Commercial Space Station, it's based on existing technology and is being developed in cooperation with the Russian Federal Space Agency, which operated the Mir space station until 2001.
Asteroids could be gold mines in orbit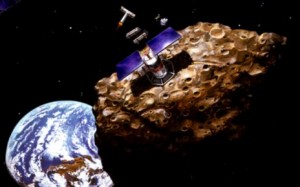 Planetary Resources was founded with the goal of extracting the many valuable resources that asteroids contain. These massive space rocks, some of which closely approach Earth now and then, are thought to have significant stores of the lucrative metals that belong to the platinum group of elements. But first the company will attempt to find water, which is very costly to transport into space.
In the course of the next few years, Planetary Resources intends to develop the tools that will make asteroid mining a reality: a space telescope to locate asteroids orbiting near Earth; probes to collect data about their shape, density and contents; and, once an asteroid is found to have a sufficient quantity of water or other resources, a craft manned by mining robots to do the extraction.
Next generation of spacecraft
Falcon 9 / Dragon
In May, the Dragon space capsule docked with the International Space Station, and the SpaceX company, which developed both the capsule and the Falcon 9 rocket that launched it, will mark the greatest achievement to date in the private aerospace industry. The Falcon 9 is powerful enough to ferry 61/2 tons of supplies or seven astronauts to the ISS and, at 180 feet in height when combined with the Dragon, is as tall as the Leaning Tower of Pisa. Boasting a diameter just under 12 feet, the two-step Falcon 9 is powered by liquid oxygen and kerosene. By combining three large Falcon 9 rocket stages, SpaceX intends to build the world's most powerful rocket, the Falcon Heavy. The rocket — the biggest one since the 1973 Saturn V — will be able to transport 58 tons of cargo to the ISS, thanks to a lifting capacity that is double that of the recently retired space-shuttle fleet.
Lifting capacity: 11 tons to low orbit or 5 tons to geostationary orbit
First launch: 2010
Passengers: Up to seven
Company: SpaceX (U.S.)
Antares / Cygnus
Orbital Sciences Corp: In the spring, its Antares rocket is scheduled to carry the Cygnus space capsule to the ISS. Orbital is well-established in the space industry, with a successful track record of using its Pegasus rockets to launch satellites into low Earth orbit from a carrier aircraft at an altitude of 40,000 feet.
Lifting capacity: 5.5 tons (to low orbit)
First launch: Late 2012
Passengers: Three to four
Company: Orbital Sciences Corp. (U.S.)
Stratolaunch
A rocket that can be launched from the air requires much less power to reach space than one launched from the ground. This inspired Stratolaunch Systems to invest in developing a giant aircraft that will function as an efficient launcher for large rockets. The new aircraft will have an incredible wingspan of 384 feet and is being financed by Microsoft co-founder Paul Allen, who also funded SpaceShipOne, the first manned private spacecraft to reach an altitude higher than 62 miles.
Lifting capacity: 6.5 tons (rocket)
First launch: 2016?
Passengers: Unmanned
Company: Stratolaunch Systems (U.S.)
Dream Chaser
Sierra Nevada Corp.'s Dream Chaser space shuttle is designed to land on an ordinary landing strip when it returns to Earth after delivering astronauts to the ISS. The shuttle will be mounted atop an Atlas V booster rocket from United Launch Alliance, a joint venture owned by aircraft titans Lockheed Martin and Boeing. The powerful Atlas V has an enviable perfect track record in unmanned launches and could be approved for manned missions as early as 2015.
Lifting capacity: 11 tons (rocket)
First launch: 2016?
Passengers: Up to seven
Company: Sierra Nevada Corp. (U.S.)