IT ALWAYS AMUSES me that whenever I get into a new car I spot what seem like dozens of the same model on the road. It's been no different with our Swift Sport; is my brain more finely tuned to the car, or are there simply more of them on the road?
Well, the current Swift Sport has been on sale for a year now, and Suzuki is pretty pleased with the take-up: it's sold 1050 of the pocket rockets, beating its sales target. I'm not surprised; in my experience once you've driven one you're hooked. Its edgy and eager looks get you every time, and its sportiness isn't just skin deep.
However, I've noticed a distinct North-South divide when it comes to the Swift. Around London, I've clocked a mere handful, although it's still a treat to see one. Head up the Ml, though, and suddenly it's like you're in the middle of a Swift pageant. Suzuki sales figures back this up: 20% of the cars are sold in the North, but just 5% started their lives in London.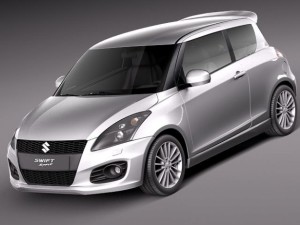 That's perhaps no surprise when you consider that most of the Suzuki network is in the North. In Cumbria alone, there are five dealerships serving an adult population of just 280,000.
Hailing from those parts myself, I like to think this has something to do with no-nonsense Northern taste – and an eye for a bargain.
I suspect the fact that the Swift is so suited to winding rural roads has a part to play; its tight chassis and sweet handling allow it to chew up country miles with such gusto, you can't fail to smile. People of the South, you're missing out.